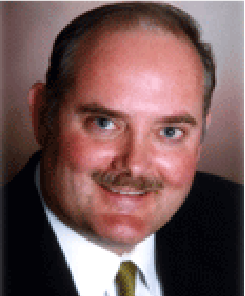 ABOUT MARK A. SIMON
Personal Injury & Workers' Comp Attorney Denver
Mark A. Simon is a top Denver personal injury attorney and has been championing the rights of the injured for more than 30 years. If you have a workers' comp claim, have been injured in a car accident, or have other personal injuries that need attention, you need help now! Mark can make it happen. It's just us until we get justice. Mark will personally handle your claim.
Stop in or call
Prior to becoming a personal injury attorney, Mark was a practicing Registered Nurse in the State of Texas. Today, he is licensed to practice law before the Supreme Court of Texas and the Supreme Court of Colorado and Federal Courts including the US Supreme Court. He is an active Colorado trial attorney and has substantial experience before appellate courts, including the Colorado Supreme Court.
Trust in Mark A. Simon's Experience
---
Mark opened his law practice in 1990 and has handled thousands of cases ever since. His firm has historically obtained significant results for its clients including the $2,950,000.00 workers' compensation settlement which is believed to be a record for the State of Colorado. His experience as a workers' compensation, car accident, and personal injury attorney Denver has given him a reputation as an aggressive attorney fighting for the rights of his clients.
Education
J.D. - University of Houston Law Center, 1987

Registered Nurse Licensure - 1982

B.A. - Rice University, 1980
Bar Admissions
Colorado, 1989

Multiple Federal Courts

U.S. Supreme Court

Texas, 1987 (Inactive)
Professional Associations
Past member of the Colorado Trial Lawyers Association

Past member of the American Trial Lawyers Association

Past member of the Workers' Compensation Education Association
Company Background
Established law practice in Denver, CO, 1990

Handled approximately 3,250 workers' compensation cases

Prosecuted approximately 600 workers' compensation hearings

Handled approximately 1,500 auto-related personal injury cases

Litigated hundreds of personal injury cases

Tried numerous cases to a jury verdict in Colorado District Courts
Appellate Work
Colorado Supreme Court Case Lazar v. Riggs, 79 P.3d 105 (Colo. 2003)

Colorado Appellate Court Case Ernie Vaylog v. Industrial Claims Appeals Office, 923 P.2d 361 (Colo. App. 1996)
Industrial Claims Appeals Office Published Opinions
In Re Mayfield - W.C. No. 4-521-486 (06/03/03)

In Re Weidert - W.C. No. 4-516-840 (03/26/03)

In Re Shutter - W.C. No. 4-520-338 (02/21/03 & 08/21/03)

In Re Mattingly - W.C. No. 4-404-249 (07/17/01)

In Re Vigil - W.C. No. 4-309-855 (11/24/97)

In Re Moyers - W.C. No. 4-162-499 (04/04/97)

In Re Leos - W.C. No. 4-231-009 (11/25/96)

In Re Rodriquez - W.C. No. 4-254-794 (09/27/96)

In Re Olney - W.C. No. 4-222-552 (09/17/96)

In Re Straughn - W.C. No. 4-162-695 (06/25/96)

In Re Tatlock - W.C. No. 4-214-040 (03/04/96 & 06/05/96)