SETTLED OVER $100M WORTH OF CASES
PUT OVER THREE DECADES OF EXPERIENCE TO WORK FOR YOU
During this difficult time for you and your family, trust an attorney who has the depth of experience to advocate for your best interests and help you move forward.
AUTO ACCIDENTS & WORKERS' COMPENSATION ATTORNEY IN DENVER, COLORADO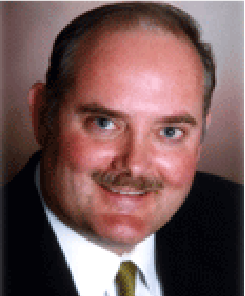 Mark A. Simon
Attorney at Law
Both of Mark's parents had to work two jobs to make ends meet for his family. When he received a full ride to Rice University in Texas, his life was transformed. A former longshoreman and a registered nurse, Mark decided to dedicate his career to transforming life for others. He started a law firm to do exactly that.
Attorney Mark Simon's Approach
1
Understand
Your Side of
the Story
When you meet for a consultation, you will speak directly with Mark, not a paralegal or a legal assistant. He'll listen carefully to your story and seek to understand where you're coming from and where you want to go.
2
Formulate a Strong Plan
of Action
Personal service is key. Whether you seek fair compensation after a car wreck, or need guidance in a workers' compensation claim, Attorney Simon crafts strategies suited to your goals.
3
Advocate for Your Desired Outcome
Once a concrete plan is in place, Mark aggressively pursues the results you deserve. After an injury on the job or on the road in Colorado, you need a bold and compassionate advocate on your side to fight for you.
Notable Cases
Mark A. Simon fights hard for his clients. He's obtained significant results for individuals throughout Colorado, including one of the largest wins on record for the state.
The Court concluded that the statement taken by the insurance company was not produced in anticipation for litigation, and the insurance company had to produce it for Mr. Simon.
Ms. Lazar's injury resulted from an automobile accident caused by Patrick Riggs, for failure to exercise reasonable care. Mr. Riggs admitted during his discovery the existence of a recorded statement in the possession of his insurance company. Mr. Riggs objected and refused to produce the document through a claim of protection of the document as work produced in anticipation of litigation.
Mr. Weidert received the benefits that he was entitled
Mr. Weidert injured his back, and brought a claim against Chris' Home for temporary total disability and health care. Chris' Home denied liability on the grounds that Mr. Weidert was an independent contractor, not an employee and that Mr. Weidert's condition was caused by a pre-existing condition, not an industrial accident.
See What Past Clients Have to Say
I had fallen at work and was denied Workers Compensation from my employer. No attorney would take my case. I called Mark Simon's office and he was happy to help. I am very proud to say we won our case and I was awarded for my injuries. I am incredibly grateful!
Mark Simon was a great help with my legal matters. He is a professional who is personable and easy to communicate with. It was a pleasure and relief knowing he was handling my legal issues. I can't thank him enough for all his help.
Mark is a very good lawyer very friendly and very helpful recommend them very highly
Very nice and caring people

What You Should Know About Winter Driving Accidents
It's that time of year again. While winter in Colorado is a beautiful season, it also brings hazardous road conditions that can increase the risk of car accidents. As a driver, it is important to know how to stay safe on the roads during the winter months. And what to do if you find yourself in the unfortunate situation of a winter driving accident.
Read More
Get Healthy & Get the Compensation You Deserve, Too
If you or a loved one suffered an injury at work or on the road, you may be under tremendous stress. From intimidating insurance companies to mounting medical bills, it's easy to become overwhelmed. However, you don't have to face it alone. Working with an experienced attorney in Colorado can help you recover physically and financially.
Were You Hurt on the Job?
Colorado workers hurt on the job don't always have an easy time getting help. Whether you yourself have been injured at work, or have questions on behalf of a family member, it's important to seek out guidance. Backed by decades of experience as a trusted workers' compensation attorney, Mark A. Simon will fight for your full recovery.
Get healthy, and get the compensation you deserve, too—it's more than just a slogan. It's the experience of countless clients in Denver, Aurora, Centennial, and all over Colorado who seek a return to normalcy after their lives are shattered in a work-related accident. You don't need a great motto. You need a great lawyer.
Don't Let an Injury Derail Your Life
It can be tempting to isolate yourself after a personal injury. Don't make that mistake. If you've suffered at the hands of medical malpractice—including birth injuries—or if you've slipped and fallen on someone's property, an attorney can help you move forward. You deserve caring, competent counsel after any kind of injury.
Since 1990, Mark A. Simon has provided aggressive, compassionate auto accidents and workers' compensation services to individuals in Colorado. From his office in Denver, Attorney Simon provides consultations to clients in Aurora, Centennial, Northglenn, Lakewood, and anywhere else in the state.